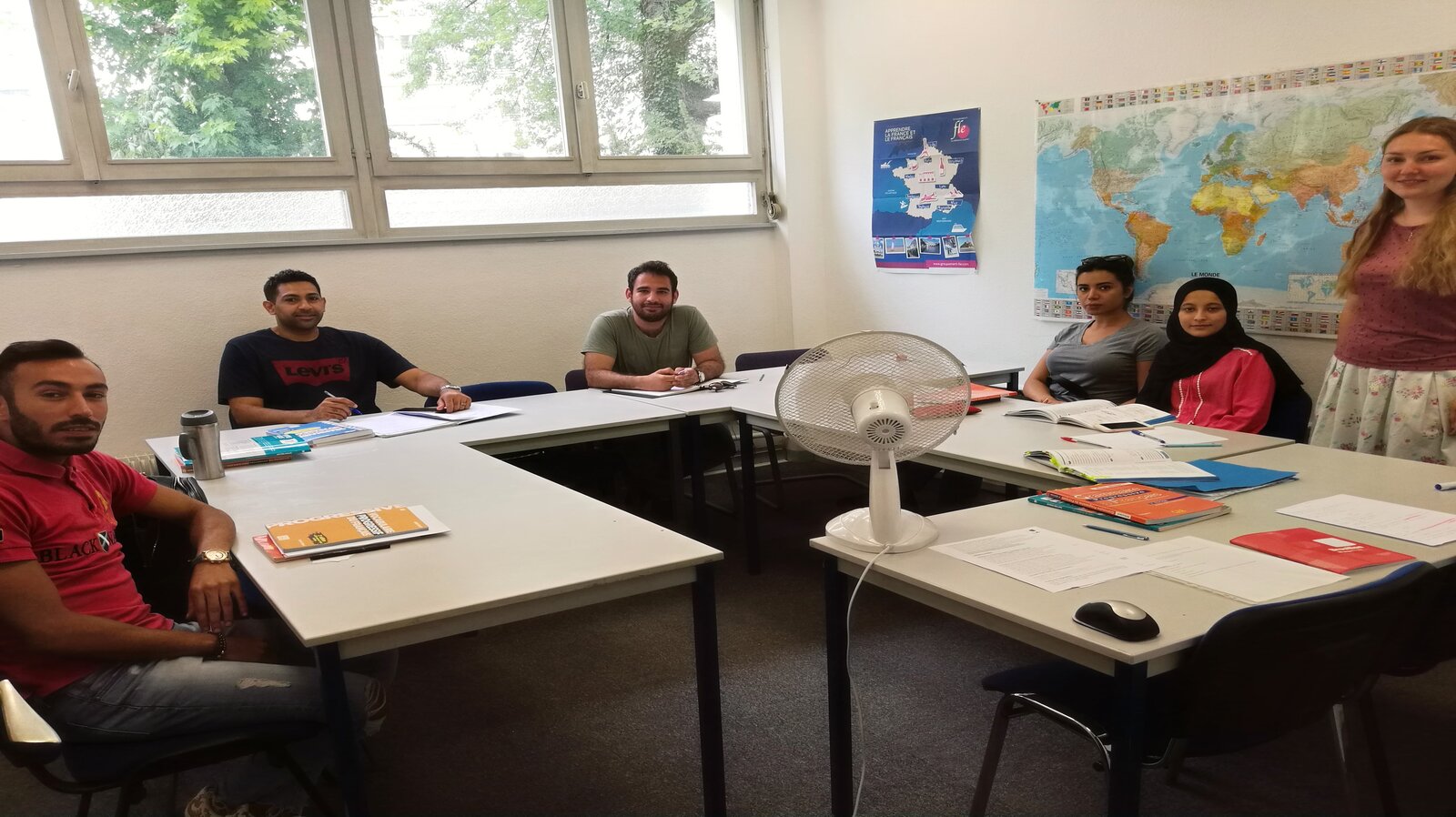 Standard and intensive summer courses: 
The Stralang Institute offers 2, 4, 6, or 8 weeks of French courses in a standard and intensive program in summer. During adult summer courses, groups are reduced to allow for varied and multiple exchanges between students and more frequent word shots.
The summer session consists of two monthly programs: standard (60 h/month) and intensive (80 h/month).
CALENDAR 2024
1st period: from 1rst July to 12 July 2024
2nd period: from 15 July to 26 July 2024
3rd period: from 29 July to 9 August 2024
4th period: from 12 August to 26 August 2024
Our strengths 
Delivery of a certificate of completion of studies.
Classes with reduced numbers Interactive teaching
 personalized follow-up.
Outings that allow you to practice French and discover French culture.
Associations with student residences, hotels, and host families.
Exam preparation: TCF, DELF, and DALF.
Cultural activities:
History and culture: visit the museums of the city.
Stops: walks, theater, bowling alley, skating rink, etc.
Wandering in Strasbourg: Petite France, Jardin des Deux Rives, Orangerie.
Crafts: visit historical wineries, and markets.
Historical monuments: cathedral, churches, castles.
You may register online or fill in the registration form below in the desired format (PDF or Word) and send it by post. Click on the icon below to download the registration form.
Discover our Program and Prices in Strasbourg.
Also, discover the city of Strasbourg on our learning in Strasbourg page and through the Welcome to Strasbourg brochure prepared by Campus France.