The Ministry of the Interior is opening a teleservice for online application for residence permits, initially, for the benefit of foreign students, called ANEF-séjour (Digital Administration for Foreigners in France). Thanks to this service, they will now be able to apply for a residence permit from their home, whether it is to obtain a first permit after visa, or to renew their residence permit.
Through this process, foreign students no longer have to make an appointment at the prefecture or travel to ensure that their application is submitted. They will only have to present themselves physically at the prefecture when the residence permit is issued. Between the filing of the request and this delivery of the ticket, they can consult the status of their request at any time on their online account, respond to any additional requests and take note of the decisions taken.
To access the site, please click here.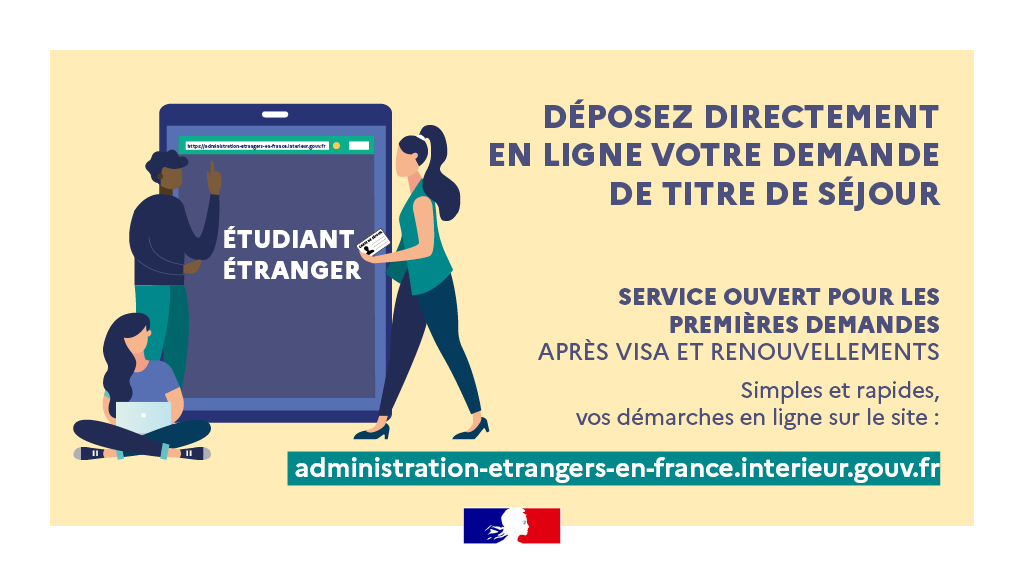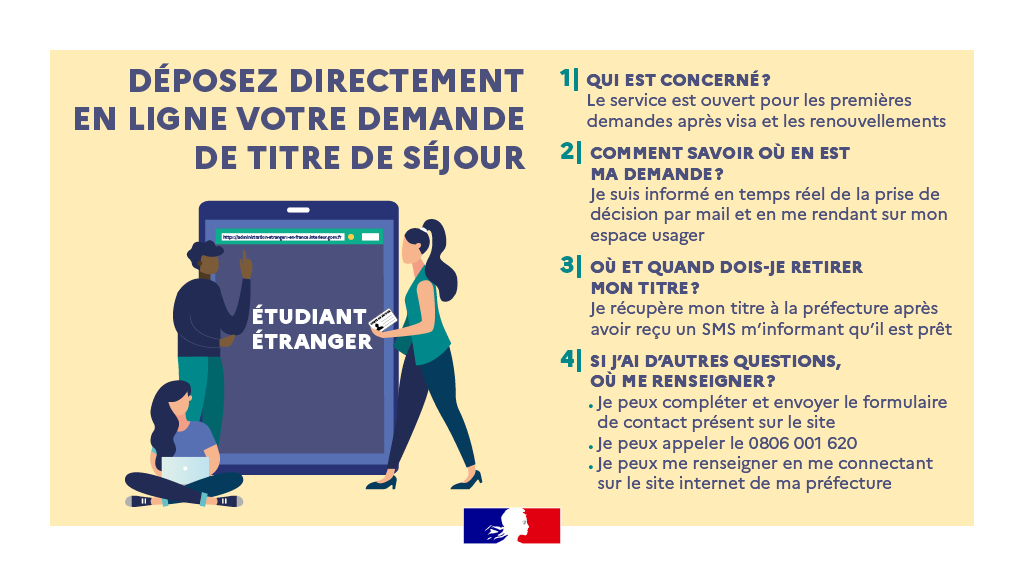 Press release – ANEF – November 10, 2020 (PDF)
Brochure (PDF)