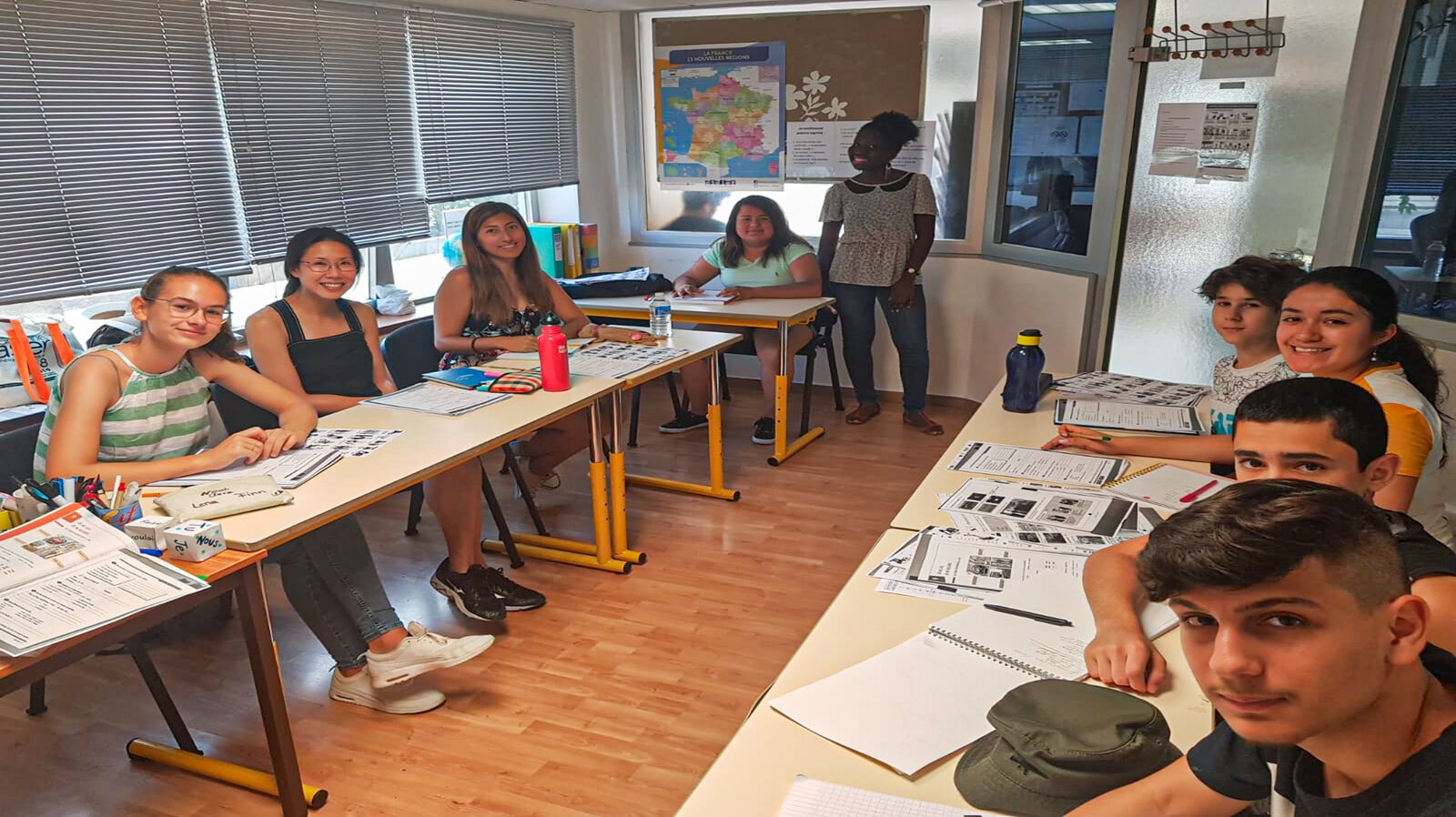 Summer program adapted to Juniors
Are you between 13 and 17 years old and want to go to a French course to improve your French and live a rich experience in meetings this summer?
Then come to study French in Stralang by choosing our French course for young people!
The Stralang Institute offers 2, 4, 6, or 8 weeks of French courses in a standard or intensive program during the summer months. Groups are reduced to allow for varied and multiple exchanges between students and more frequent word shots.
Our program for young people is ideal for total immersion in the French language. Thanks to our courses adapted to young people, you can develop your skills in French while discovering the French and Alsatian culture.
Objectives:
Improve your oral communication skills in French according to the criteria of the CECRL and express easily in French while advancing in a playful manner. 
Discover Strasbourg, its region, and its rich cultural heritage by practicing French in various communication situations. 
Share your experiences through cultural activities and discoveries. 
General French courses are held every day of the week, from Monday to Friday from 9.00 am to 12.00 pm and from 12.15 pm to 13.15 pm. The objectives of the courses correspond to the objectives of each level: A1, A2, B1, and B2.
Our strengths:
Delivery of a certificate of end of studies. 
 Classes with reduced numbers. 
Interactive teaching, personalized follow-up.
Outings that allow you to practice French and discover French culture.
Associations with student residences, hotels and host families. 
Exam preparation: TCF, DELF and DALF.
Cultural Activities: 
History and culture: visit the museums of the city. 
Recreational Activities: bowling alley, walks, theater, skating rink, etc. 
Wandering in Strasbourg: Petite France, Jardin des deux rives, Orangerie. 
Crafts: visit historical wineries, and markets. 
Historical monuments: cathedral, churches, castles.