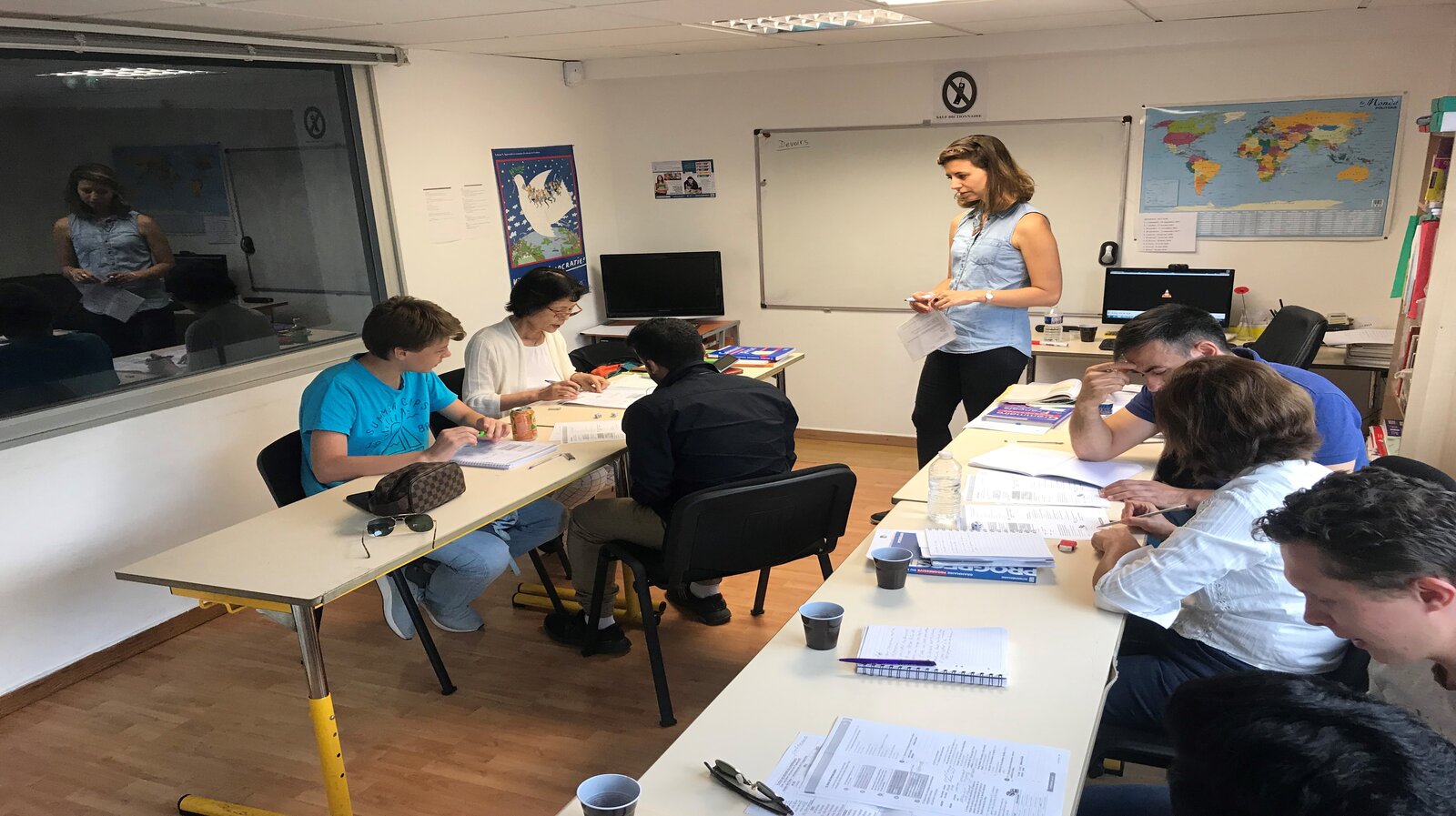 Preparation for university studies
Four-week intensive course:
General French (oral and written): 10 hours per week.
Preparation for studies and university life: 5 hours per week.
Methodology course: 5 hours per week.
Courses take place every morning between 9:00 and 12:00 and 12:20 to 13:20 from Monday to Friday. Between 3 and 13 students per class.
Objectives:
To discover the French educational system (structure, administrative formalities, etc.)
To master the methodology used for French university projects (essays, essays, text commentaries, abstracts, etc.)
To improve their general culture (French civilization, economy, history, politics, etc.)
Duration:
4 weeks at a rate of 20 hours per week.
Tuition fees:
Registration: 50 €
Tuition fee: 1000 €
ECTS credits:
This training is worth 3 ECTS credits.
Training schedule:
Groups are created throughout the year.
Do not hesitate to contact us for more information.
Download our PDF brochure: Stralang Language School Presentation Brochure
Pre-requisite:
Students must be at least 18 years old and a B2 level in French is required.
Learning material:
Audio and video material used in class
Various documents and material to learn vocabulary in a context such as recordings of real-life dialogues
Students can borrow books and DVDs. They also have access to a computer and free Wi-Fi connection.